San Jacinto Drug and Alcohol Rehab
The devastation of addiction is felt deeply by families and communities, emphasizing the need for effective and compassionate treatment. Mountain Sky Recovery isn't just another rehab center. We are a dedicated facility aimed at helping individuals overcome the challenges of substance abuse, providing practical solutions and expert care to ensure a successful path to sobriety.
Why Choose Mountain Sky Recovery in San Jacinto
Choosing the right recovery facility is essential to ensure a successful and sustainable healing journey. Nestled near San Jacinto, Mountain Sky Recovery stands as a beacon of hope for those battling addiction. We are committed to providing the utmost care and dedication toward sobriety.
Tailored Addiction Treatment at Mountain Sky Recovery
Recognizing that every individual is unique, we emphasize personalized care. Our addiction treatments are tailored to the needs of each client, ensuring they receive the best support, education, and therapeutic interventions required for their recovery journey.
Our Caring San Jacinto Drug Rehab Facility
Our facility near San Jacinto stands as a testament to our dedication to the well-being and recovery of our clients. Engaging, healing, teaching, and training are pillars of our philosophy, ensuring clients feel at home and are equipped with the tools to rebuild their lives.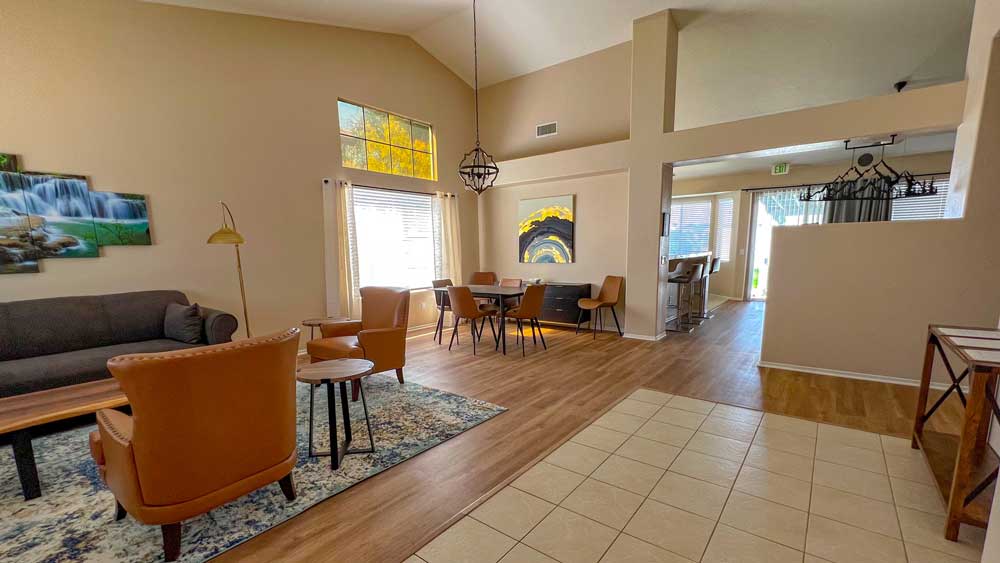 Comprehensive Addiction Therapies at Mountain Sky Recovery
At Mountain Sky Recovery, we pride ourselves on providing a broad spectrum of therapies that holistically address the many facets of addiction, ensuring a comprehensive and effective recovery journey for each individual.
The Need For San Jacinto Drug and Alcohol Rehabilitation
With rising addiction rates, the San Jacinto community has felt the devastating effects of substance abuse. Families have been broken, dreams shattered and lives lost. Our facility near San Jacinto serves as a critical frontline against the battle of addiction, offering solace and healing.
Our Holistic Approach to Recovery near San Jacinto
At Mountain Sky Recovery, we believe in treating the whole person – mind, body, and soul. Through an integrative approach that combines traditional therapies with holistic practices, we ensure our clients leave not only free from substance use but also mentally, emotionally, and physically rejuvenated.
Insurance Coverage for Addiction Treatment at Mountain Sky Recovery
Rehab shouldn't break the bank. That's why we accept most major insurance plans. For those without insurance, we offer self-pay options and financial assistance. If you are unsure if your insurance covers addiction treatment, fill out our insurance verification form.
Substance Abuse Addictions at our Treatment Center
Our expertise covers a broad spectrum of substance addictions. We specialize in treating alcohol, opioids, methamphetamines, cocaine, fentanyl, and benzodiazepine dependencies. Our skilled team, led by experienced professionals, ensures that each client is treated with the specific care their addiction requires.
Connect with Mountain Sky Recovery in San Jacinto, CA
Taking the step to address addiction is undoubtedly challenging, yet you're not expected to face it by yourself. Mountain Sky Recovery extends a hand of support, guidance, and healing for those ensnared by addiction. If you or someone you love need professional help, don't hesitate to reach out to Mountain Sky Recovery. Engage with us via phone or our user-friendly online contact form. Together, let's pave the way for a promising and rejuvenated future.
Blank
Location Info
Located in Riverside County, San Jacinto carries a rich tapestry of stories, both of its history and of the people who call it home. Beyond its landscapes and amenities, the strength of San Jacinto lies in its community – a diverse group of individuals who together form the backbone of the city, facing challenges and emerging stronger each day.
In the midst of these stories, some face the battle of addiction. Mountain Sky Recovery stands as a beacon in San Jacinto, ready to provide support and assistance. More than just a facility, we view ourselves as part of the San Jacinto community, dedicated to aiding its members in finding hope, recovery, and a renewed sense of purpose.
Mountain Sky Recovery
San Jacinto, CA 92583
We Offer Rehab Services Throughout Riverside County, CA
Canyon Lake, CA
Corona, CA
Hemet, CA
Lake Elsinore, CA
Menifee, CA
Moreno Valley, CA
Murrieta, CA
Perris, CA
Riverside, CA
San Jacinto, CA
Sun City, CA
Temecula, CA
Wildomar, CA
Winchester, CA