Trusted Alcohol and Drug Rehab in Riverside
, CA
The shadows of addiction creep silently into our communities, leaving a trail of pain, despair, and uncertainty. When substance abuse hits close to home, finding a reliable solution is more than just a necessity—it's a lifeline. For residents of Riverside, CA, turn to Mountain Sky Recovery for effective alcohol and drug rehab in Riverside, CA
The Impact of Drug and Alcohol Addiction in Riverside, CA
Riverside is no stranger to the devastating effects of drugs and alcohol. With increasing cases of opioid and methamphetamine use, families and communities have felt the shockwaves of addiction. Relationships get strained, ambitions fade away, and emotions turn turbulent.
Comprehensive Substance Abuse Treatment
Whether it's alcohol, opioids, methamphetamines, cocaine, fentanyl, or benzodiazepines, Mountain Sky Recovery specializes in treating a range of substance addictions, bringing hope back to lives derailed.
Cornerstones of Effective Drug Rehab in Riverside
Mountain Sky Recovery provides educational resources, workshops, and seminars to empower the affected and their families. Knowing the signs of addiction, understanding triggers, and learning coping mechanisms can be the difference between relapse and sustained recovery.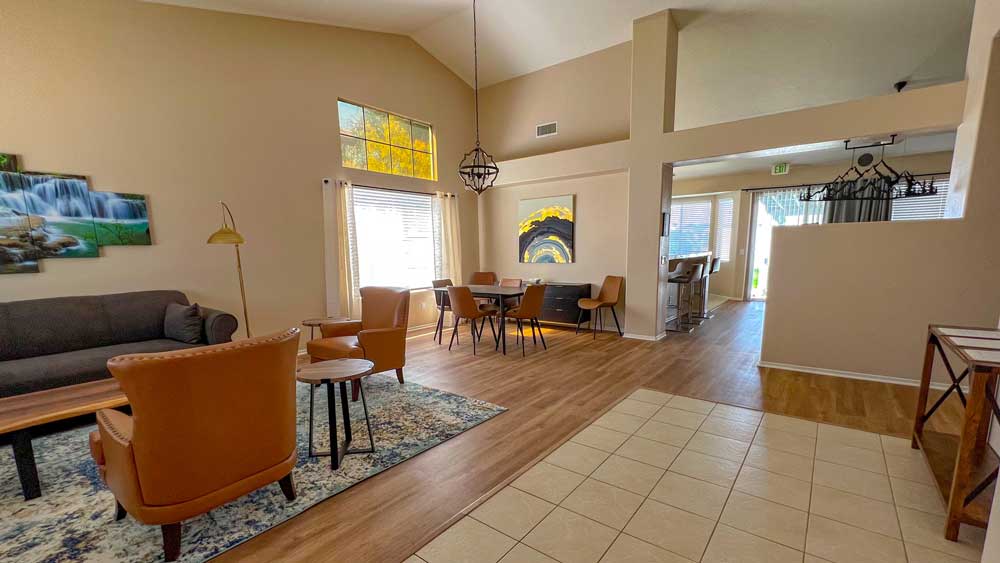 Your Local Solution at Mountain Sky Recovery 
Mountain Sky Recovery, near Riverside, CA, stands as a sanctuary for those battling substance abuse and addiction. Dedicated to engaging, healing, and training individuals, this facility offers:
Medically Assisted Detox: A supervised process that helps individuals safely undergo 

drug detox

 with the assistance of medications. 

Inpatient Drug and Alcohol Rehab: An intensive 

residential treatment

 program where individuals stay on-site to receive therapy for substance addictions. 

Couples Rehab:

The

couples rehab

program at Mountain Sky is equipped to manage deeply rooted personal challenges, from betrayals to unemployment.

Individual and Group Counseling: Personalized therapeutic sessions, including 

group counseling

, to address emotional and psychological challenges. 

EMDR Therapy: A versatile treatment that can help with PTSD, anxiety, depression, and more, EMDR therapy has been proven to be highly effective in helping overcome addiction.

BLENDED Recovery Modality: A unique integrated therapeutic method offered by Mountain Sky Recovery, combining multiple therapeutic techniques tailored to individual needs.
Our Program Goals and Objectives at Mountain Sky Recovery
At the heart of Mountain Sky Recovery's approach to treating drug and alcohol addiction is a comprehensive set of goals and objectives for adult clients. Recognizing that addiction isn't just about the substance but the complex web of urges, triggers, relationships, and emotional challenges that surround it, our Substance Abuse Program Objectives are designed to address these multifaceted concerns. 
Our emphasis is empowering individuals to confront and manage their urges and triggers, navigate the complexities of relationships during recovery, and harness their emotions productively. Simultaneously, we focus on helping clients shed maladaptive behaviors, ensuring they are equipped with healthier coping mechanisms and strategies for sustained recovery as they journey toward sobriety.
Riverside Community Support at Mountain Sky Recovery
Mountain Sky Recovery isn't just a facility—it's a family. Here, patients find a community of individuals who, despite varied backgrounds and stories, share a common goal: reclaiming their lives. The supportive atmosphere ensures everyone knows they're not alone walking this path.
Begin Your Healing Journey Today
Your story is unique, but the challenge of addiction is a battle many face. In Riverside, CA, you have a haven in Mountain Sky Recovery. With every service we offer and every counseling session we hold, our goal remains clear: to give you the tools, support, and care you need to rewrite your story.
Connect with Mountain Sky Recovery for Drug Rehab in Riverside, CA
Overcoming addiction is challenging, but remember that you're not alone. Near Riverside, Mountain Sky Recovery stands as your ally against addiction. If you or a loved one are in the Riverside region and seeking guidance, we encourage you to contact Mountain Sky Recovery. Together, we can navigate the path to wellness and a drug-free life. Get in touch by calling now or using our online form to begin your journey to recovery.
Blank
Location Info
Located in the heart of Southern California's Inland Empire, Riverside is a city recognized for its resilience, growth, and deep-rooted community values. It's a place where tradition meets innovation, creating a thriving environment for its residents.
For those in Riverside facing challenges with addiction, Mountain Sky Recovery is here as a steadfast partner. We understand the dynamics of urban living and the pressures that come with it. Leveraging our proximity and understanding of the Riverside community, we've tailored our recovery solutions to meet the specific needs of its residents.
With a strong emphasis on evidence-based practices, our facility provides an environment that fosters healing, support, and a path to sustainable recovery.
Mountain Sky Recovery is dedicated to serving the Riverside community, ensuring each individual finds the support and guidance they need to overcome challenges and embrace a brighter future.
Mountain Sky Recovery
Riverside, CA 92501
We Offer Rehab Services Throughout Riverside County, CA
Canyon Lake, CA
Corona, CA
Hemet, CA
Lake Elsinore, CA
Menifee, CA
Moreno Valley, CA
Murrieta, CA
Perris, CA
Riverside, CA
San Jacinto, CA
Sun City, CA
Temecula, CA
Wildomar, CA
Winchester, CA
"Mike was my counselor for about 6 months. I came to him broken, sick, and deep in the horrors of addiction. I had completely lost all hope. Mike was the first person to show me kindness and compassion in a long time.
I've never felt comfortable opening up to people before, but Mike was able to challenge my beliefs and give me the courage to overcome my fears and break down the walls I had built up over many years of addiction. He took the time to listen to me and allow me to express the issues I was dealing with.
His direct but non-judgmental manner made hard topics easier to address head-on, which I really needed and appreciated. I now have 4 years sober and a life that I never thought was possible and I truly believe I would not be here without the care, patience, and dedication I received from Mike."
Rebecka
"Since early childhood, the truth was hidden from me. The truth about my family, the truth about the world, the truth about love, and the truth about myself. I'm not sure he knows this, but Mike is the first person who ever told me the truth.
When I wanted to leave, he gave me reasons to stay. When I started to doubt my abilities, he gave me reasons why I shouldn't. Most importantly, when I started to judge and focus on others, he gave me a mirror. Those are a small fraction of all the examples of some of the truths he told me.
Every year when I take a chip, I break down and cry not only because I am proud to still be clean, but because I'm thankful I let Mike tell me the truth.
I will be grateful for him until the day I leave this Earth, and I imagine I'll do it clean because Mike gave me the ability to imagine it"
Rebecka
"I came to Mike absolutely broken, hopeless, and desperate. Mike didn't just counsel me through my addiction, he taught me lessons and tools to overcome my addictions and my traumas that have stuck with me for almost 5 years now.
Mike has an amazing ability to relate to his clients and use his own experiences to guide you through whatever obstacle life throws your way. I've never felt more supported from any previous counselors or therapists and I highly recommend giving Mike a chance to help you get your life back.
I really never thought I could be sober, or live a fulfilling life and it was Mike that believed in me and walked me through the challenges until I could stand on my own two feet. 4 and a half years later, and he still checks on me periodically and makes me feel supported.
I can't say enough about how amazing my experience was working with Mike, he truly cares for his clients and has the biggest heart and passion for helping people."
Julie

Why Choose Mountain Sky Recovery?
Individualized Care
Our compassionate staff works closely with clients to develop personalized treatment plans that address their unique needs and goals.
Proven Methods
We utilize evidence-based treatments and therapies to ensure the highest level of success for our clients.
Holistic Approach
We incorporate wellness practices and alternative therapies to promote healing in all aspects of our client's lives.
Supportive Community
Our nurturing environment fosters a sense of belonging and support, empowering clients to build lasting connections and recovery networks.